During my reckless 20s – and they were reckless, I remember full well thinking about how I would never need sun cream or even a daily moisturiser because my skin would just tan so instantly and so satisfactorily. Which is weird really considering I have Irish heritage and should basically be a human milk bottle. #sorryextendedirishfamily
I literally travelled around the entire world, including some of the hottest places on earth – Australia, South Africa, Cuba and India without a single drop of sun screen. I know, shocking isn't it.
Side note: Obviously, being the eco hypocrite I'm now of the opinion that everyone should only be allowed to travel by train. Or foot. Or bike.
If you're a skin doctor reading this then please just close the window. This blog will almost certainly trigger you and at the very least you'll be internally tsk'ing and grimacing like you've got Tourette's *wonders if this is PC. Any way, if it makes you feel any better I'm almost definitely going to get skin cancer and I'll make sure to let everyone know when I do.
So to confirm; in no way am I promoting the absence of sun screen as a good idea.
Like many decisions I made in my twenties, it was a fucking stupid one. I would burn to a crisp and be quite pleased about it, because 'my base coat would be really deep'. GOD.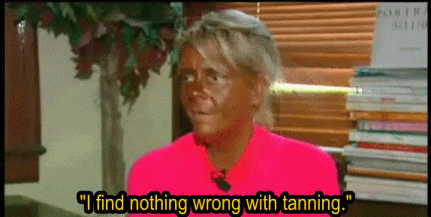 Apart from this general dumbness, I also looked about 12 until I was about 30 (generous) and so, perhaps deep in my mental house I thought it would be good to look a little 'aged'.
On a visit for my first facial I pretty much told the therapist I thought it was all a load of ol' shite and that it basically all comes down to good genes and diet. At the time she did suggest a couple of eco skincare brands but I didn't really get the point of chemical free skin care and to be honest, eco moisturiser did not equate to budget moisturiser, which I was definitely on back then.
So my skincare routine through my twenties basically consisted of
Step one: Ignore completely
Step two: use what I thought was a good moisturiser (e.g. I had no clue) after showers
Step three: Occasionally stick on an eye moisturiser which I had in some drawer for like 4 years and stank
Forward wind to my mid-late thirties and at some (meek) point later, I realised that I was starting to look OLD. I began the predictable and embarrassingly frantic backtrack.
Surely it will all be ok if I just drink an extra glass of water from now on?
I mean alongside my sun skin abuse, was 22 years of committed smoking, and total disregard for using a day moisturiser, I was fates laughing stock.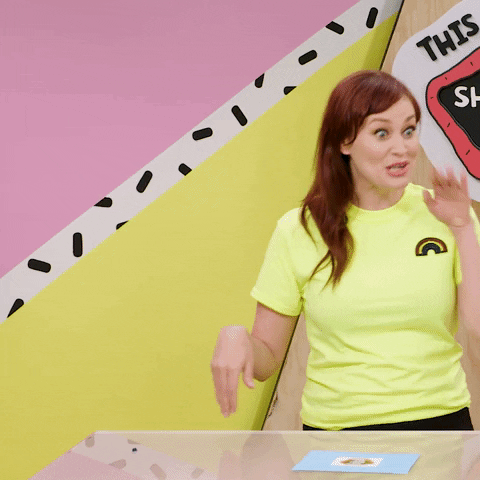 Suddenly all those smug bitches who had 'always' looked after their skin started to make sense. And they all started looking younger than me and to me. I became obsessed with which anti ageing moisturiser was best, while meticulously studying other females forehead with the internal disparaging commentary on how shit my forehead now looked.
At the grand old age of 40 I'd had enough of that silliness. By that time I'd learned that collagen was falling out of me like piss out of my now weakened bladder (3 kids does that to you). Collagen moisturiser seemed like a good idea but then I read trying to trick your body by replacing collagen gives you diarrhoea so that party ended pretty soon.
Fortunately, one of my besties is fascinated by skin care. When I say fascinated I mean a little unhinged obsessive. Don't worry she'd totally admit that herself.
She once spent £250 visiting a skin doctor even though her skin is literally fine. She claims to have rosacea despite having little more than a slight ruddiness to her complexion.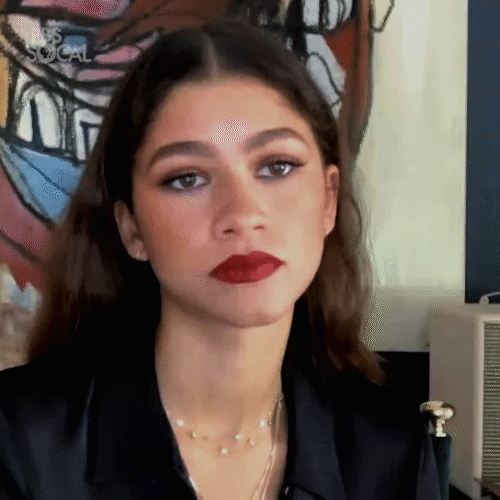 Obviously like any good best friend should, I made sure to nod very seriously as she told me her 'diagnosis' (there basically wasn't one, even the skin doctor told her she was fine).
So she told me in no uncertain terms that expensive face moisturiser is just a load of old tripe. I mean not that you don't need it, that its promises are as empty as a well in the Atacama Desert.
Because she basically knows stuff about this and I .. don't', she is my appointed personal skincare advisor aka she just tells me what to do.
Which was get Botox.
So Botox – look, just because I love nature and all things eco, it doesn't mean I want to look like and aged hag. I want to look my age. Well okay maybe a bit younger.
Well at least I want to preserve my age right now and not look any older? Surely that's fair?
I got that app thing where you can get a picture and 'age' yourself and I can tell you this; Any misguided belief I once had about ageing gracefully and looking like one of those glamorous and effortlessly gorgeous older foxy Helen Mirran types was well and truly stamped out.
No. I am destined to look like an old frog woman with a facial ensemble of a used tea bag.
My advice is never EVER download this app.
Any way Botox is basically made of mould or something and you could argue that it's a natural product.. and there is limited packaging…er.. except for the plastic syringes. Literally greenwashing mySELF here.
Oh God I'm going to eco hell #literally.
Maybe I am vainer than I'd like to admit – more so since dicing with hagness.
Despite the Botox, which TBH half the time I can't afford, but I just do look SO much better for like 6 months after, I obviously have a skincare routine now. *Cheering!
I honestly DO believe in eco skincare, because eco friendly beauty products tend to contain much nicer happier natural ingredients that your skin and your cells n' stuff will like.
Any hoo…on the quest for ecological beauty, if you're anything like me you're bored of being told that 'green tea / milk thistle / charcoal / coconut oil / strawberry seeds / hedgehog poo is the vital ingredient for your eco friendly skin care products.
You basically just want your eco skin care products to be nice to apply, smell good and absorb nicely without leaving sticky residue that reminds you of when you were five and smeared lollies all over your face right?
So here are my top 5 environmentally friendly skin care moisturisers from environmentally friendly businesses that do just that.
All my recommendations are made from earth skin care – meaning they are chemical free moisturiser, have environmentally friendly packaging, are organic face products and contain ingredients that haven't hurt any animals either.
They all come from lovely companies that don't behave like planet destroying arseholes. E.g. they don't test on animals, they have natural sustainable ingredients and they attempt to package their products responsibly.
I have tried and tested these and I can personally recommend slapping some of this on your mug!
ECO MOISTURISER
Aveda SKINCARE
Aveda are one of my favourite brands because they genuinely are the real deal – I know this because I have worked for them for a number of years and have used many, many of their environmentally friendly beauty products.
After 40 years as one of the worlds most committed eco brands, they are honestly one of the top organic skin care brands that money can buy and consistently deliver high quality, environmentally friendly skin care products that are
Sustainably sourced
Naturally derived
Fair trade
Responsibly packed in post-consumer PET recycled plastic packaging
Manufactured using wind power renewable energy
Cruelty free and now 100% Vegan (leaping bunny certified)
Charitable (they've raised $60 Million for water charities since 1990)
I've also tried all three of their main face moisturisers and I'm impressed enough to share them with you. In fact I'm not alone, Aveda frequently get voted as having some of the best eco friendly beauty products, including haircare, skincare and even an environmentally friendly makeup range.
The only real bad news is that they ARE on the pricey side, but not compared to some of the much more synthetic brands for sure. That said, they do make some lovely environmentally friendly presents at Christmas which is always a nice fancy way to love your people.
You also get the assurance of knowing that extra spend is going on one of the most ethical beauty brands out there.
I also really like the fact that they're recently started taking packaging back that councils won't have a bar of, so you can basically feel a bit better that your plastic will ACTUALLY get recycled, instead of being sent to Turkey to be burned or left to rot, which is just bloody awful right?
So if you're feeling a bit flash with the cash, I do recommend trying these guys out (and they're definitely cheaper than Botox).
Botanical Kinetics
I don't know why Aveda insist on calling their products unpronounceable names that nobody will remember. In any case the two in this range are both lovely face crèmes.
In the Botanical Kinetics range there's a whole load of other faff like toning mists, hydrating tonic and blah blah blah, but to be honest, a good facewash and the moisturiser is all you really need for sparkly clean, hydrated skin.
Said the expert.
Aveda Botanical Kinetics Intense Hydrating RICH Creme, 50ml
So this is for those of us with dry to very dry skin.
When it says rich, it means it – this crème is lusciously rich and thick and it really does a great job of being absorbed whilst leaving the skin feeling plump and moisturised. I personally think this is one of the best vegan moisturiser creams you can find.
The rich crème also contains hyaluronic acid, which is found naturally in the skin and gives it that bounce and lift. I have to say the organic beauty product reviews do well for this crème too.
97% naturally derived, this crème also contains cupuacu butter (no idea what this is) and Salicornia herbacea (also no idea) which does keep skin feeling hydrated all day long.
This is my top eco friendly dry skin moisturiser recommendation.
Aveda Botanical Kinetics Intense Hydrating SOFT Crème 50ml
Packaged almost identically, the SOFT crème is much lighter and softer (go figure). You get a nice boost of instant moisture and this one also contains that all important hyaluronic acid and cupuaçu butter to boost skin health and hydration.
Aveda's own pure-fume™ aroma (smells nice) with Australian sandalwood and certified organic rose, geranium, neroli and other pure flower and plant essences.
Like its sister product, this one is 97% plant derived and I'm into that.
Tulasāra Moisturiser
Another unpronounceable name from Aveda.
Maybe the more difficult the name is the more expensive it is? *shrugs
So Tulasāra is the top end of my moisturisers budget for this blog.
'Too-La-Saras' main ingredient is Turmeric which any self-respecting herbalist or general hippy type will tell you has antioxidant, antimicrobial and anti-inflammatory properties.
Actually the full name is Tulasāra Renewing Radiance Crème (I need a coffee ).
What that means is that it's great for dull, ageing and spotty skin and it's great for all skin types.
But not just them, Aveda took their inspiration for this face crème from Indian culture where the bride and groom wear turmeric face masks to make their skin glowy and radiant the night before their wedding day.
When the skin is regularly attacked (ATTACKED I tell you!) by environmental factors like the wind, pollution, sun etc this is the defence you need (and SPF 50 obvs).
As well as turmeric, Tulasāra contains vitamin C, liquorice and molasses, which are designed to ditch dullness and dark spots and make you all glowy n' stuff.
Sigesbeckia and bio-peptide (yawn) essentially smooth away fine lines and wrinkles. I'm really not sure a face cream has the power to do ALL that (I mean come on) and since they all basically promise the same thing, I'm a little sceptical.
Finally, a combination of rice bran, vitamin E and ginger all naturally contain antioxidants, so skin is warrior strong against environmental aggressors.
Needless to say this cream, like all the Aveda products this one is Vegan and cruelty free. Having tried it, it is lovely actually so another one to splange on if you've got a fancy occasion coming up maybe.
Neals Yard Remedy
Founded in 1981, Neals Yard Remedy is almost the British version of Aveda but basically cheaper and bluer.
From small beginnings of handmade moisturiser to a massive range of earth friendly beauty products, skincare, body wash and haircare, Neals Yard is a solid bet for the eco warrior wannabe.
Often cited as delivering the best organic beauty products in this UK this environmentally friendly business has been consistent from the start.
From their leaping bunny certified status, to their charitable donations and easy to recycle packaging, they tick many an eco box. Note, they do love a bit of honey in their products so aren't vegan, but they do contribute to bee saving charities and the like.
Their sustainably sourced ingredients are ethical and chosen specifically for the help they offer communities around the world. That said, much of the organic calendula, St. Johns wort, verbena and lemon balm is grown right at their eco headquarters (nice touch).
Neals Yard are members of the Soil Association and are cruelty free. They're also certified carbon neutral.
Manufactured with small scale production in an eco factory in Dorset, NYR ensure best environmental practice via the use of air source heat pumps, solar panels and grey water recycling systems.
I've chosen two of my favs from the Neals Yard Remedy eco moisturiser range, acknowledging that people have different skin types and wants for their own face smearings.
Neals Yard Remedy Almond Moisturiser
Neal's Yard Remedy Almond moisturiser is for sensitive skin and having tried this one a couple of times I can confirm it is THICK. It smells pleasant enough and I like the fact that a little goes a loooong way. So if you're looking for that organic face cream UK made, this is a great one that's good value for money.
Frankincense Moisturiser
It turns out you don't have to be Jesus to enjoy frankincense. This cruelty free moisturiser
is actually for combination skin but it's ended up being my favourite even though I have dry skin (I think).
With a pretty unique aroma, I like the way it sits on your skin but not in a wallpaper paste of way.
There's enough absorption to convince me I've done something good for my face, but not so much I can taste it in my saliva if you know what I mean.
For me, the Neals yard remedy frankincense is the best UK moisturiser I've used lately.
Green People
Green people were established in 1997 after mother Charlotte Vøhtzs was unable to find a completely organic and natural skincare solution for her daughter. A focus on never using synthetic chemicals like parabens, petrochemicals or colourants lead to one of the first truly chemical free moisturiser brands on the market.
Green people moisturiser review speak volumes and they're getting some great ones, so I'm confident this is a good choice for my list. *Lifts chin / puts hands on hips.
These guys are fairly priced and simple, their environmentally friendly skincare range has grown somewhat from the olden days, but they have not quite grown to be the giants of their organic competitors.
Green People are:
Certified organic
Great for sensitive skin
Eco friendly
Cruelty free
Vegan
I've only tried one of Green People moisturisers – which I'm recommending below because it was a lovely, light and fresh moisturiser.
I always remember a good quality skin cream moisturiser and I'm also interested in their environmentally friendly sunscreen which gets great reviews. At some point I know I'll be going back for more.
Green People Scent Free Anti Ageing 24 Hour Cream
This green moisturiser cream doubles up as a day AND night cream, which I really like as it minimises the need for several products. Soothing and calming, the anti-ageing cream is rich in organic plant oils which supports the skins natural balance and health. Think organic evening primose oil, avocado, olive, green tea and seaweed to name but a few.
Packing in vitamins, minerals and essential nutrients, as well as anti-ageing baicalin (more yawns), this face cream is 89% certified organic ingredients, putting it way up there in the organic skincare field.
Like all good quality products, this moisturiser goes a long way and you'll find it gentle enough for the most sensitive skin, whilst nourishing and rich for softness.
Green People Organic Day Solution
This is the one I've tried and it was lovely. A beautifully balanced organic skin cream with 85% organic ingredients AND it's SPF 15 (not enough for me, but nice to have for you youngsters out there).
Its packed with anti-oxidants and nutrients for general cell protection, like aloe vera, hemp, jojoba, green tea and chamomile are clearly winners.
Non-greasy, it's a very light Rose geranium scent. Very pleasant and frankly a bargain.
Pure Chimp
This one is my rogue but I really like the sound of them and they are next on my list of eco moisturisers to try. Cruelty free, vegan, palm oil free and charity donating, Pure Chimp keep it simple. I love that their packaging is glass and aluminium, I love that their ingredients list sounds like I could eat it.
This natural face cream comes in a 60ml glass jar and the main theme is Jojoba and sea buckthorn. Have no idea if this is good for the skin, but something tells me I'll like their eco friendly beauty products a lot.
High in vitamin E, this one will hydrate and soothe sensitive skin.
Aloe Vera Moisturiser
An absolute classic ingredient and one that skin just seems to drink up like me on a Friday afternoon. Pure aloe vera has been used for millennia and it's often the case that when things have been around that long, they generally do what they're supposed to do. This day moisturiser is vegan and cruelty free too.
This is the real deal direct from the Canary Islands where they love to grow aloe vera because… well not much else will grow in that heat to be fair.
This bio active aloe vera is a gel moisturiser made with the 'inner juice of the leaf' and thickened with 1% seaweed (also great for skin). This approach of aiming for the pure aloe juice content mean you're getting the authentic real deal.
Aloe moisturiser isn't just the best moisturiser for faces though, you can also use it
On babies (the outside)
Soothing irritated skin (yay)
Body lotion (smear it on baby)
Sunburn healer (so soothing and cooling)
Acne (teenage dream)
Insect bites (calming)
Rashes
Dandruff (never knew this!)
Hair conditioner (now I want it more!)
As it's a gel, it's super absorbent so your skin gets all the goodies straight away, with no stickiness.
So there we have it, we've come to the end of another eco hypocrite ramblings.
I am still a total advocate for growing old gracefully and I well and truly live by the mantra that 'old age is a privilege denied to many'. But I just don't want to look like the female grim reaper either. And for the record, I will never look as smug as this girl when applying my moisturiser and that's a promise.
I hope you've enjoyed my environmentally friendly moisturiser recommendations and will thin about purchasing, mainly so that I can claim my teeny commission (at no extra cost to you of course). In all seriousness, I realise I'm yet to post on zero waste beauty, so I think I'll be doing something on that soon. So much to think on from plastic free, to fair trade.
Feel free to add your email address to follow my blog so you're the first to know when I next post or follow me on Instagram @theecohypocrite for random posts on what I've been up to. (note I'm yet to add facebook, but you never know)
Processing…
Success! You're on the list.
Whoops! There was an error and we couldn't process your subscription. Please reload the page and try again.