If my relationship with chocolate was a human one, it would definitely be categorised as abusive. From milk chocolate to dark, from fruit to nut, I have tried (and gorged on) it all. But although chocolate really can fix all my problems in a *single bar (*extra large obvs), there is no doubt that at times I've binged to the point of night sweats, nausea and sugar overdose. I feel completely unrestricted gluttony gives me certain authority to talk chocolate. But like with all good (and profitable) things there's a dark side to being chocolate lover, like how it contributes to environmental destruction, or that most of the main chocolate brands associate in some way with child slavery. It's time to take off the chocolate tinted glasses and choose decent ethical chocolate brands that aren't shitting on our planet or our people.
Ethical Chocolate? What is that?
Ethical chocolate tends to be environmentally friendly chocolate. This is good news. But ethical isn't only about planet friendly right?
For a chocolate brand to meet all the ethical criteria they sure do have a lot to tick off that checklist.
And of course taste isn't negotiable. It's all very well being awesome, but if chocolate tastes like shit, then it's not doing its core job of being the indulgence we expect. First and foremost chocolate needs your mouth on board and I'm pleased to report that almost all ethical chocolatiers take the flavour side of their chocolate business very seriously indeed.
Chocolate Checklist
Here are some key things to look out for when buying chocolate ethically. Even if you just get one of them, you're a step ahead of the cheap and nasty brands that shouldn't even be allowed on the shelves.
Let's start with Fairtrade certification.
WHY should we care if OUR CHOCOLATE IS FAIRTRADE?
The UK Chocolate industry is worth £4 billion in the UK alone with farmers typically earning 70 cents (euro) per day. Sadly, some of the bigger chocolate companies are exploiting communities in West Africa, where two thirds of the world's cocoa comes from.
An intensive report on child labour in cocoa farms was released in 2020, which estimates there are currently 2 million children working within the industry. In the last decade alone, child labour in the cocoa industry has increased by 14%. Rather than going to school and improving their own lives and the economy, these children carry heavy loads, are exposed to chemicals and use unsafe tools such as machetes.
Equally concerning is the global slavery index, which says child slaves account for 1% and up to 30k adults are forced to work for free on cocoa farms.
IS FAIRTRADE REALLY FAIR?
Fair trade cocoa farmers buyers and chocolate manufacturers means the income for the farmers and their families isn't sacrificed for the profit line of the chocolate brands.
The Fairtrade mark gives you assurance that the company you're buying from complies with the regulations set about decent working conditions, local sustainability and better prices for farmers and workers in the developing world. The fairtrade website offers comprehensive lists of all types of foods you can buy that are fairly traded.
Look out for the fair trade stamp and you'll know that nobody is being ripped off or exploited for our indulgence.
it's worth remembering that Fair trade chocolates will usually taste better as well as sit better on your conscience.
Fair trade cocoa is made from beans that are harvested using a particular process and like will all fair trade businesses, the end product tends to be better. This is because the farmers are motivated to pick the best crops and sustain the good relationships with their buyers.
PALM OIL FREE, ORGANIC & SUSTAINABLY SOURCED INGREDIENTS
The Rainforest Alliance logo, gives instant assurance about how sustainable the choc product is and chocolate is no exception.
Palm oil is responsible for mass deforestation and is found in all kinds of products, not least of all our chocolate treats.
Check the ingredients lists thoroughly for palm oil to ensure you're not inadvertently buying a product that harms the planet through deforestation.
Palm oil has many names, so here's a handy list by treehugger of all the many names that palm oil can be called. If palm oil is your main concern, scroll down for the section on palm oil free chocolate for my recommendations.
Bear in mind that when a company has full control of their chocolate making processes they can be more transparent and answer questions about where and how they source their ingredients.
plastic free Chocolate
Look at the packaging of your chocolate and see if it's environmentally friendly packaging. Here's a couple of pointers about what to look out for.
The average person in the UK consumes 11kg of chocolate per year so that's a lot of waste. Most of the popular chocolate bars are wrapped using polypropylene, which is a fossil fuel made plastic that is not recycled.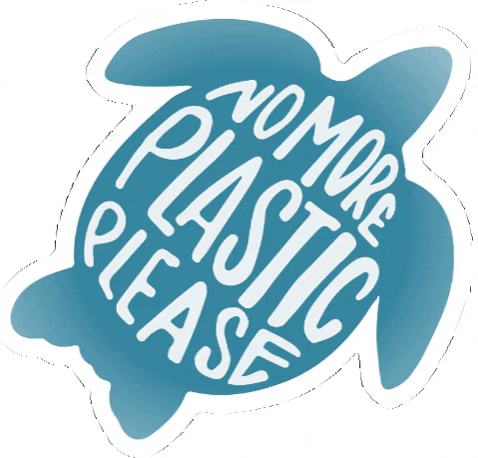 Is your chocolate wrapper that cheap 'crunchy' plastic? This is really difficult or nearly impossible to recycle.
Does it have a flimsy plastic tray that just has to go in the bin or is it packaged in sustainable FSC cardboard and recycled paper?
DAIRY FREE CHOICES
The vegan diet has been recommended as the one of the single biggest things you can do to help the environment and it's catching on as one of the biggest trends of the 2020s. Our World in Data www.ourworldindata.org/food-choice-vs-eating-local shows that dairy herds are the fourth biggest contributors for greenhouse gas emissions on the planet.
With half a million trying a vegan diet in 2021 and over a million being vegan since 2014, they've saved 103,840 tons of CO2, 6.2 million litres of water and 3.4 million animals lives.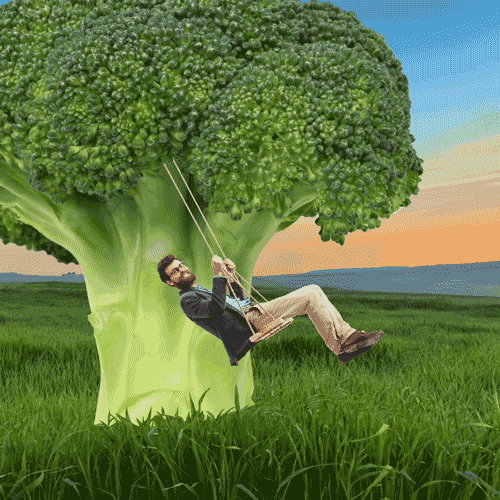 The truth is, if the global population adopted a vegan diet, we would almost certainly slow and even halt the threat of climate change.
Fortunately, a growing number of restaurants, brands and caterers offer vegan alternatives with astonishing results of foods like Greggs vegan sausage rolls and Beyond Meat burgers.
But back to Vegan chocolate.
Like other food types, we're seeing a growing trend of large chocolate makers branching out into vegan alternatives to their best sellers.
CHOCOLATE PRODUCTION & TRANSPORTATION CARBON FOOTPRINT
Cacao beans come from tropical places and that means chocolate is never truly 'local'. Looking at your chosen brands 'chocolate miles', means being aware of the environmental impact of their journey to your mouth.
Like with the ingredients list, your chocolate brand should be able to produce clear information on distance from the sourced ingredients to the factory the chocolate is made in. For instance, if you learn that your chocolate beans come from Africa, but then are shipped to China for manufacturing and packaging, only to then be transported back to the UK for sale, then it might be worth picking something less environmentally impactful.
Check out how your chocolate factory is powered too. Things like renewable energy during production counts toward your chocolate carbon footprint.
Be aware of lookalike logos and greenwashing! This unregulated practice is designed to make consumers think they're shopping responsibly and many are falling victim to this completely unethical practice.
Since the sharp rise in people searching for sustainable, planet friendly products, so has the number of companies pretending they care more than they actually do.
Fair Trade Chocolate Brands
Check out these three top 'luxury' chocolate from fair trade companies to get you started. All of these products are made using fair trade cocoa and some with fair trade sugar brands.
Tonys Chocolonely is a relative new kid on the block in the chocolate world but this isn't stopping them smashing into the market with a fierce commitment to end slavery in chocolate and some pretty awesome eco credentials to boot.
9 differently flavoured 'big bars' are super chunky, divided into deliberately uneven pieces. This is a representation of the unfair divide of profits in the chocolate industry.
Tony's Chocolonely uses environmentally friendly production methods, minimising the use of pesticides and chemical fertiliser.
Even better, deforestation is 'strictly prohibited' because Tony's Chocolonely know that the climate change is directly affecting the farmers they seek to protect.
Any emissions they do create are offset via justdiggit who are a soil regeneration charity that inspire and activate action in African farmers.
They also use recycled FSC certified paper to wrap their bars, with thin recycled material foil underneath.
For chocolate gift guide, we love the Tony's Chocolonely Classic Rainbow Six Pack – a real eye catcher and plenty of choice to get stuck in to.
And the taste? I can confirm its DELICIOUS (I order a bar every single week!)
Green and Blacks are another fair trade organic chocolate bars that deserve to be on the ethical chocolate boxes check list.
Green & Blacks have only ever used Fairtrade organic cocoa beans in their 30year history and the main range of chocolate bars are fully certified by the Fairtrade foundation. As it happens, the Green & Blacks Maya gold bar was the first chocolate in the UK to be awarded the Fairtrade mark.
However, since being purchased by confectionary giant Mondelez, Green & Blacks have raised eyebrows by moving their 'Velvets' range over to the Mondelez 'cocoa life' global cocoa sustainability programme, rather than continue with Fairtrade.
Fairtrade themselves say they are comfortable with the partnership, which aims to bring resilient livelihoods and economic growth to farmers on a broader scale than ever before.
Now available in 16 different nature inspired varieties, Green & Blacks go well beyond their original classic bars and offer all sorts of chocolatey delights from Easter eggs, fair trade hot chocolate and sharing gift hampers.
Their gift boxes come complete with tasting cards, making you really feel like a sophisticated chocolate connoisseur (discouraging the gluttony pattern of hoovering it up without chewing).
Our final recommendation for luxury chocolate from Fairtrade companies using fair trade cocoa beans is Willies Cacao.
Willies is almost certainly for the adult chocolate lover with an appreciation for the finer things and acquired taste.
Perhaps less well known than our other two, Willies Cacoa uses criollo and trinitario beans which are found in Venezuela (where chocolate actually originated).
These cocoa beans are said to contain far more depth and flavour. He's not wrong. The taster is encouraged to notice all the subtle notes and hints in each bar, of which there are many.
Following the theme that cacaos are to be experienced (rather like fine wines), Willies adds only tiny amounts of raw cane sugar and cocoa butter for smoothness as they try to bring authenticity back to chocolate.
Willies chocolate uses 'direct trade' which means long term relationships with local farmers, where they're paid a fair (if not high) price for high quality and environmentally sustainable cacao. Founder Willie (who still lives in Venezuela today), personally visits farms to see that the beans are produced by workers who have good conditions and that everything is 'as it should be'.
Willies are available in unique 'letterbox' bars, truffle gift sets, hot chocolate, chocolate 'pearls' and now a vegan range to boot.
Once transported from Venezuela, the cacao beans are made into bars in a factory in Devon. Packaging is a mix of cardboard and a plastic foil.
I recommend this customisable four pack, where you get to sample any four bars from Willies you like to really see what floats your chocolate boat.
Vegan Chocolate
There was a time when Vegan friendly chocolate was near on impossible to buy and tasted pretty gross when you could.
These days vegan chocolate can be found in almost every supermarket and many of the big chocolate companies having at least one vegan option.
These are three of my best vegan chocolate recommendations based on flavour and other ethical perks.
Multi award winning Booja Booja are a British organic vegan chocolate brand, who are also gluten free and soya free meaning pretty much everyone can get involved.
With 21 years of vegan chocolate making experience, Booja Booja were amongst the first on the market to create vegan chocolates, and it's fair to say these guys know what they're doing and they do it well.
Melt in your mouth truffle collections are frankly delicious with 6 crowd pleasing flavours from toffee strudel to hazelnut crunch. My favourite is the Almond salted caramel but I have to say it's a close call.
Packs come in as little as just two truffles to their gourmet selection box of 12.
Champagne truffles and their Easter gift boxes both make for a great vegan chocolate gift box and their gorgeous range of vegan ice cream has earned an enormous following in the vegan community and beyond.
My only beef (excuse the pun) with Booja Booja is their packaging, which falls short of any environmental effort. Plastic wrappers for their 2 truffle packs and annoying flimsy plastic liners for their boxes.
That said, these are worth a try because they do taste DAMNED good… Their gourmet selection box offers a sample of all the flavours, which can't be bad.
Dirty Cow chocolate is a smaller vegan chocolate brand that's clearly aiming at young minded forward thinking chocolate fans, with cheeky branding and refreshingly different flavours.
This 'post milk generation' brand hand-make their chocolates in small batches, giving it that local feel that you know is better for environment and community. Their 13 flavours definitely invite curiosity and include 'Netflix and Chill', 'Cinnamon Churros' and 'Brazillionaire'.
Since this is a small company who only offer bars at present, we say this is a great vegan chocolate for having at home in the cupboards for those moments where you just want a little bit of artisan indulgence.
Dirty Cows packaging is 100% recyclable and cocoa sourced from certified sustainable farming too.
This snack attack three bar includes flavours 'Salty Susan', 'Cookies no Cream' and 'Brazillionaire' to give you a good overview of what they're about.
Vegan, Organic, Fairtrade, gluten free and with no refined sugar, the Ombar  range are another must try. This is the only raw chocolate on our list, meaning the cacao beans are unroasted.
Usually found in health food shops, the Ombar has started to appear in more mainstream locations aiming at a wider audience.
Established in 2007, Ombar mission is to bring cacao beans away from a sugary trash food back to the superfood which has enormous health benefits.
The unique flavour isn't your classic sugar hit, but it's definitely on to something. I find the Ombar curiously moreish and am keen to sample more of their flavours. The Ombar range has stayed pretty natural in terms of flavours, sticking to fruits like strawberry and mandarin or other crowd pleasers like coconut. That said, they are kept to the theme of healthy chocolate too with flavours like Goji Berry and Lemon & Green tea. A good place to start is the Ombars mixed case of 6, including their Ombar centres range of pistachio, coconut and vanilla and raspberry and coconut. There is also a dark mixed selection too.
CACAO BEANS ARE FULL OF POLYPHENOLS, MANGANESE AND MAGNESIUM WHICH ARE GREAT FOR HEART HEALTH, AS WELL AS CONTAINING ANTIOXIDANTS, OVER 300 NATURAL COMPOUNDS AND ESSENTIAL NUTRIENTS AND MINERALS FOR IMMUNITY AND BRAIN AND MUSCLE HEALTH
Palm Oil Free Chocolate
Palm oil appears in 50% of typical supermarket products we all buy – bread, margarine, shampoo… you name it.
The problem with palm oil is that to grow it, we need a lot of new space.
That means deforestation where habitat for endangered species is destroyed along with it rich biodiversity. Without the trees, there is no oxygen production and nothing to absorb carbon emissions. Carbon rich soil is turned to plant the new palm oil plants, which releases CO2 into the atmosphere and increases the pollution blanket around our planet. Climate change is accelerated and our planet gets hotter.
Chocolate without palm oil is quite tricky to find, because the palm oil in chocolate acts as a preservative, as well as adding smoothness.
If you're looking for eco friendly chocolate with no palm oil, try these.
German brand Vego chocolate is a vegan chocolate range which has been quietly making its way up the list since it was founded in 2010, winning multiple vegan chocolate awards.
Hazelnut vegan chocolate bars, white almond Bliss chocolate, palm oil free chocolate spread and praline chocolate packs all come under the VEGO product range and are all pretty yummy actually.
All Vego products are Fairtrade certified and organic, giving them instant street cred in the environmental world.
They also donate profits to a variety of environmental, human and animal rights NGOs.
Vego's eco friendly chocolate packaging includes fully compostable flow packs, and the Vego chocolate spread contained in a reusable drinking glass.
Divine Chocolate are another ethical choice when it comes to your chocolate fix. With a mission to grow a chocolate company that's owned by farmers, Divine believes that producers should earn a share of the profits they help to create. 100,000 Ghanaian cocoa farmers have joined kuapa kokoo to co-own the company with more than a third being women.
Divine chocolate has been empowering women in cocoa farming so they can build better communities whilst thriving in business.
Proudly palm oil free, Divine aims not to use any additional ingredients that contain palm oil. Their packaging is 'reviewed annually with respect to environmental impact'. They say:
"We are constantly looking to reduce and improve our packaging. Latest development include keeping our Easter egg packaging to a minimum with no plastic, using only FSC paper and board, removing the cellophane wrapper from the divine advent calendars, cutting down 'chocolate miles' in our supply chain and sourcing almost all our seasonal packaging locally in the UK".
The brand offers 12 different flavours from 85% dark chocolate to the divine milk chocolate range with plenty of options for chocolate gifts. Their vegan range is impressively large and still growing!
Taste wise, Divine are quite sweet, so will appease those among us needing a sugar hit and flavours stay pretty safe for the most part, making it a more traditional chocolate bar.
This tasting selection will help you find out whether this one is the ethical chocolate bar for you!
Our final palm oil free recommendation comes in the form of Seed & Bean which are the only UK chocolate brand to receive 100% ethical pass mark accreditation.
Dubbed as chocolate with a wild side, 100% organic and palm oil free Seed & Bean have a whopping 22 flavours including lavender, coconut and raspberry and lemon and cardamom.
One of my favourites from Seed & Bean is their white chocolate bar Lemon & Poppyseed, which is creamy and sweet with a fresh lemon zing and a subtle crunch from the poppy seed. It is VERY easy to finish this bar!
In terms of their ethics, they are fair-trade (where possible), handmade in England and produce deliberately small batches at just 45 litres (compared to large industry sized batches of up to 50,000).
This eco-friendly chocolate brand also only use 100% compostable foil, which is a flexible cellulose film made from eucalyptus wood pulp as part of a zero waste initiative.
So, I'm sure you've gathered by now, there's a lot to think about when you're choosing your favourite chocolate bar. The good news is there's plenty of choice to wade through, during which time you'll see the huge improvement in quality over the mega brands. Being able to taste the actual chocolate (rather than just sugar and flavouring) is a game changer and you'll start to appreciate chocolate for the fine food it should be.
Got a favourite eco chocolate brand I didn't include? Comment below and let's have it out!